Committed to our communities
HARMAN employees, worldwide, are invested in the well-being of their communities. Their commitment comes through in their actions.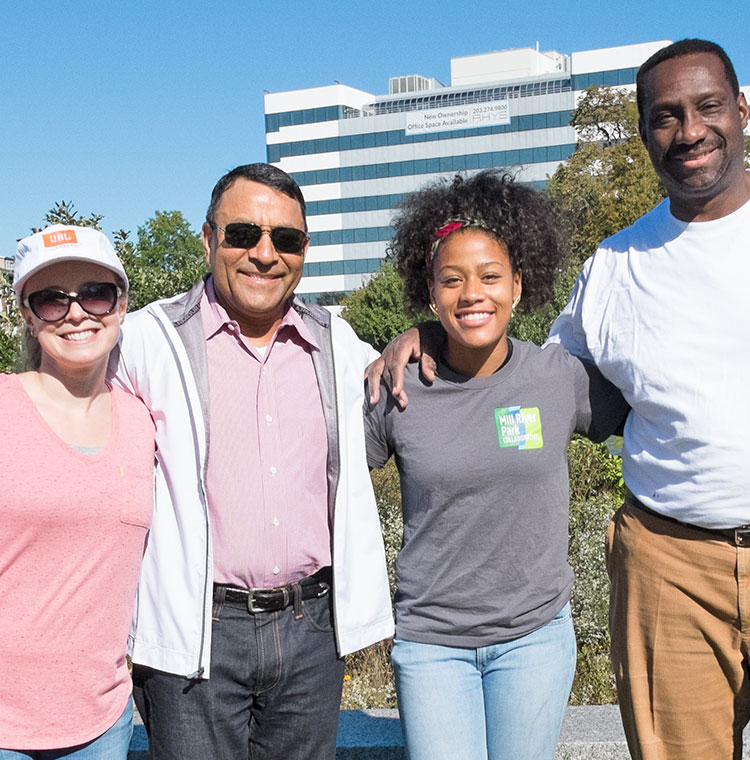 From Fresh Paint Ministries in Indiana to St Peter's Church in England, from Bingham High School music department in Utah, to LIFEBALL in Austria, HARMAN is dedicated to keeping music not only alive but thriving in its local communities around the world. Here are a few examples of how our people use their unique talents to affect positive change.
In Franklin, Kentucky
HARMAN opened its doors to Franklin-Simpson Middle School's 6th grade Robotics/Science class. More than 100 students visited the facility to witness science and technology in action during tours conducted by several team leaders, one of whom is now a mentor for the school.
A sign of our engagement in the promotion of science and technology, we awarded the school a grant to help it meet the state's newly revised science standards. Our involvement is ongoing as the official sponsor of Franklin's Community Education Aquabots Summer Camp where students take part in the engineering, programming and design of robots.
In Bangalore, India
HARMAN joined hands with globally renowned nonprofit organization Habitat for Humanity in India. Our employees teamed with local Habitat volunteers for the "Women Build" project, leading up to International Women's Day.
This Habitat for Humanity project is affecting change in one of Bangalore's slum resettlement colonies in Hegde Nagar by providing shelter and dignity to women and their families.
More than 40 HARMAN women employees came together in solidarity to participate in the project. It was a true effort aimed at providing support for vulnerable women living in urban slums and empowering them with safe, decent and affordable homes.
Supporting communities in times of need
In times of unexpected misfortune, HARMAN and its employees are quick to respond. In the wake of Typhoon Haiyan, HARMAN provided a $10,000 donation to Music for Relief and established a global employee donation drive.
Supporting communities close to home
HARMAN is active in its support for wide-ranging community endeavors where we work.
We frequently donate products to aid silent auction fundraising efforts for charities supporting a number of issues, from incurable disease to housing and welfare
We respond to the needs of local YMCAs, police departments, schools and hospitals, providing product donations for both fundraising as well as upgrading facilities
In our hometown of Stamford, Connecticut, the Palace Theatre's HARMAN stage is a gem. We are proud corporate sponsors of the theatre, now equipped with the best professional equipment we have to offer