In the spirit of cultivating our relationships and sharing successes between our business practices and our ideals, HARMAN announced the formation of a dedicated Sustainability Council in 2014. Appointed by HARMAN's Executive Committee, Sustainability Council Members represent employees from various functional areas of expertise across multiple regions, each with a vested interest in continually supporting sustainability as a core character of our organization.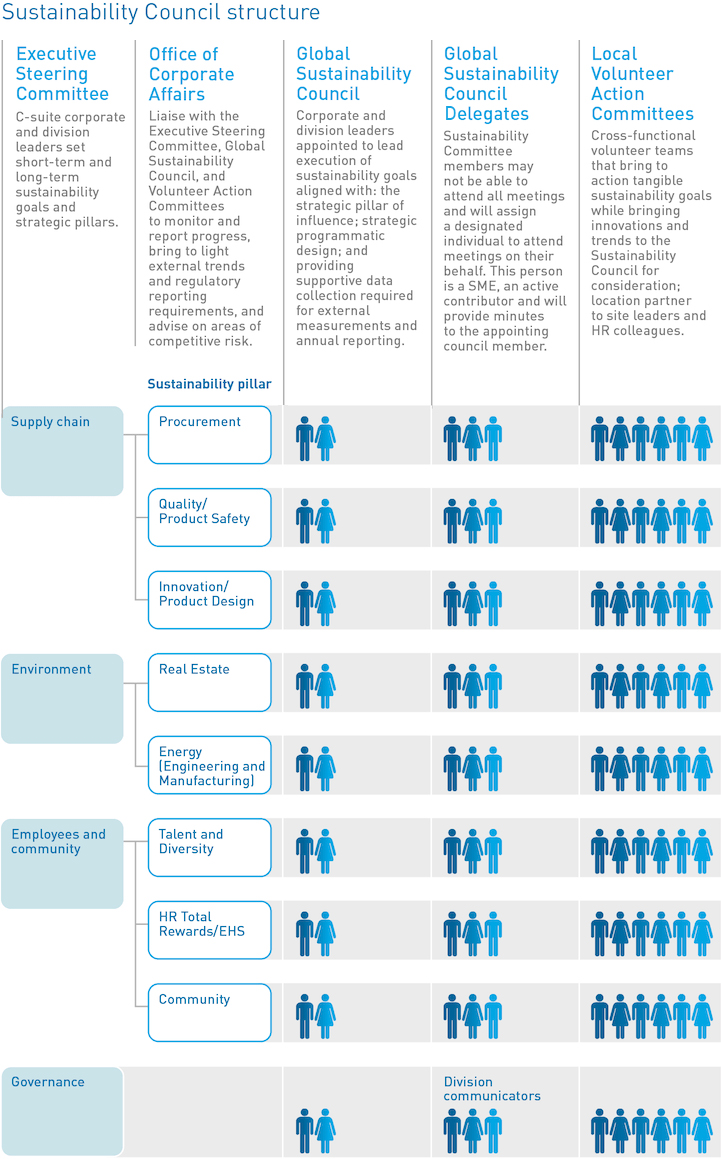 Company expectations have changed over time, and, as such, responsibility to meet expectations extends across many functions - from employee safety, to environmental issues, compliance, labor management, and supply chain. With advancing technology, company changes, and increased customer demand to meet global environmental and social responsibility criteria, we believed a Sustainability Council refresh was necessary. In 2018, we re-vamped our Sustainability Council direction with the aim of fulfilling the diverse responsibilities and fundamental elements of HARMAN's corporate social responsibility. The refreshed Sustainability Council includes strong champions of sustainability reporting, stakeholder engagement, operations initiatives and community outreach.
Our Sustainability Council continues to define, promote and execute HARMAN's global economic, environmental and social sustainability goals as well as drive behavior change and report progress. We rely on Sustainability Council Members and employees to be internal drivers toward meaningful change. Member responsibilities include:
Setting short-term and long-term sustainability goals for HARMAN
Representing his/her respective business area in decision-making
Leading implementation of new policies and programs
Helping drive cultural change and inspire employee engagement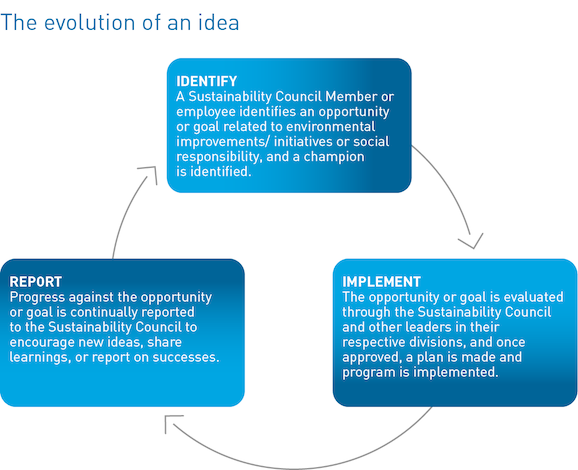 While we're proud of the impact it has had on our organization, the Sustainability Council is just one part of a larger equation that will produce greater success in promoting sustainability at HARMAN. This responsibility belongs to each of us, and we are all expected to do our part to make HARMAN and our partners and customers stronger and more sustainable.