Achieving Excellence Through Safety, Efficiency, and Partnership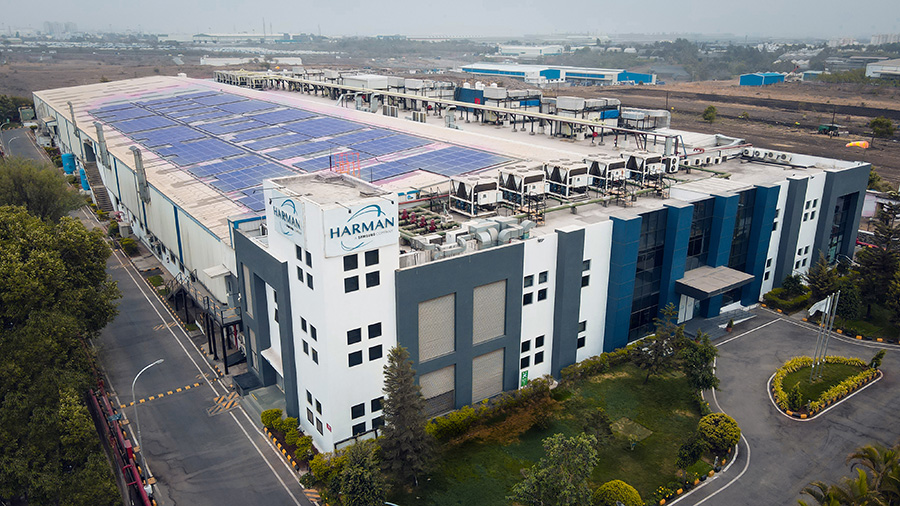 HARMAN's Chakan plant in Pune, India overperformed in just about every area throughout 2021. Exceeding the standards yet again for commitment, quality, and teamwork, the HARMAN Pune factory sets an example for all, prioritizing initiatives that better our planet and improve the communities in which we live and work. Beating out over 350 applicants, HARMAN's team received the Golden Peacock Environmental Management Award, a coveted and prestigious recognition across public, private, and government enterprises throughout India.
Safety
As 'One HARMAN,' we believe environmentally responsible operations are smart operations. Highlighting the team's commitment to building a safety culture, HARMAN's Chakan plant achieved a significant milestone by crossing "7 years" without a Lost Time Case (LTC). Holding enormous value for the plant, this achievement exemplifies the team's commitment to ensuring everyone goes home safely every day through rigorous practices and initiatives.
Sanjeev Kulkarni, Sr., Director- Automotive, HARMAN said, "Our people-first approach led us towards considering safety as the first and foremost focus area at the plant. While the groundwork was laid by ticking all the best practices, the team showed commendable performance by adhering to every parameter agreed upon. We continue to strive towards achieving more such milestones in keeping the team safe and delivering our best."
Efficiency
Showcasing climate action in motion, our first on-site solar installation came online in Pune, India. The installation is anticipated to produce around 163,200 kWh annually, more than 3% of the Pune site's total annual energy consumption. This effort alone has the potential to save 119 tons of greenhouse gas emissions, equal to the emissions produced after driving almost 1 million kilometers (over 621,000 miles). In addition to the environmental benefit or renewable energy, the Pune installation affords our site increased energy independence, bolstering resiliency in a climate-uncertain future.
Sustainability initiatives like those in Pune perfectly showcase our commitment to environmental stewardship wherever we do business. By 2025, HARMAN has pledged to source 100% renewable electricity across our global manufacturing footprint, in alignment with the RE100 Initiative, an organization of 400 ambitious and influential businesses driving corporate demand for 100% renewable electricity.
Downloads
Sustainability Reporting