Packaging and Products with a Purpose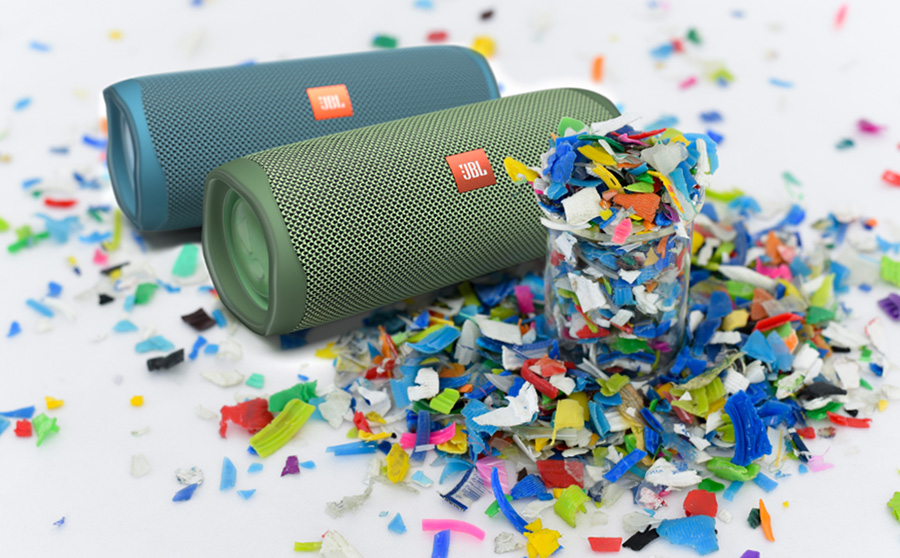 Our legacy of innovation is built on thoughtful design and purpose-driven values. These motivating factors are clear now more than ever as we work to reduce the environmental footprint of our products and their packaging. Reducing product-level emissions is an important step to help HARMAN reach its goal of carbon neutrality by 2040.
Since the 2020 launch of the JBL Flip 5 Eco edition, HARMAN's first portable Bluetooth speaker made from 90% recycled plastic, our efforts to reduce our products' carbon footprints have accelerated. In 2021, we introduced our eco-friendly InfinityLab power accessories, including wall chargers, power banks, wireless stands, and a speakerphone, which are all made from 90% recycled plastic.
HARMAN is also taking a keen eye to reduce emissions related to packaging. We are integrating sustainability into our packaging by:
Reducing packaging size
Using eco-friendly paper packaging and inner trays
Transitioning to post-consumer recycled plastic and paper for almost all new Consumer Audio product packaging in 2022
Printing with biodegradable soy ink in 95% of our packaging
Eliminating non-essential power cords to minimize waste
The packaging of our InfinityLab power accessories is right-sized to the product and is made from plastic-free materials printed on Forest Stewardship Council (FSC) certified paper with soy-based ink. Additionally, the accessories' cables are woven from recycled polyester yarn and the InstantConnect cable is made from PVC-free materials with a TPE protection layer.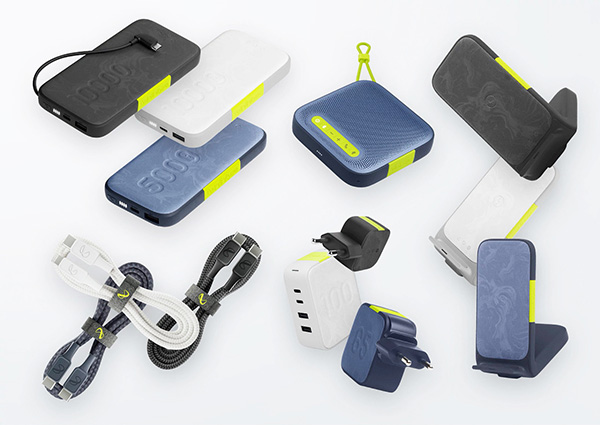 In 2022, we will introduce 4 new products made from up to 90% post-consumer recycled plastic and up to 100% recycled fabric. We are phasing in PVC-free power cords for Harman Kardon in Europe. 14 products will be certified under the EPA Energy Star label. We also have the ambition to increase product longevity by strengthening robustness, enabling easy repair, and facilitating recycling.
Our goal is to produce products that provide value in a way that respects both planetary and human health. We are looking forward to continuing to share developments and new product launches that serve this goal.
"HARMAN is thrilled to add InfinityLab to its robust roster of innovative brands, and enter the tech accessory category," said Richard Metcalfe, Senior Director of Innovation at Harman International. "A more eco-friendly charging option in a variety of portable designs is what today's conscious and busy consumer demands, and we're excited to now offer power accessories in our product lineup."
Downloads
Sustainability Reporting