Talents Abound at HARMAN's Annual Make Music Day Celebration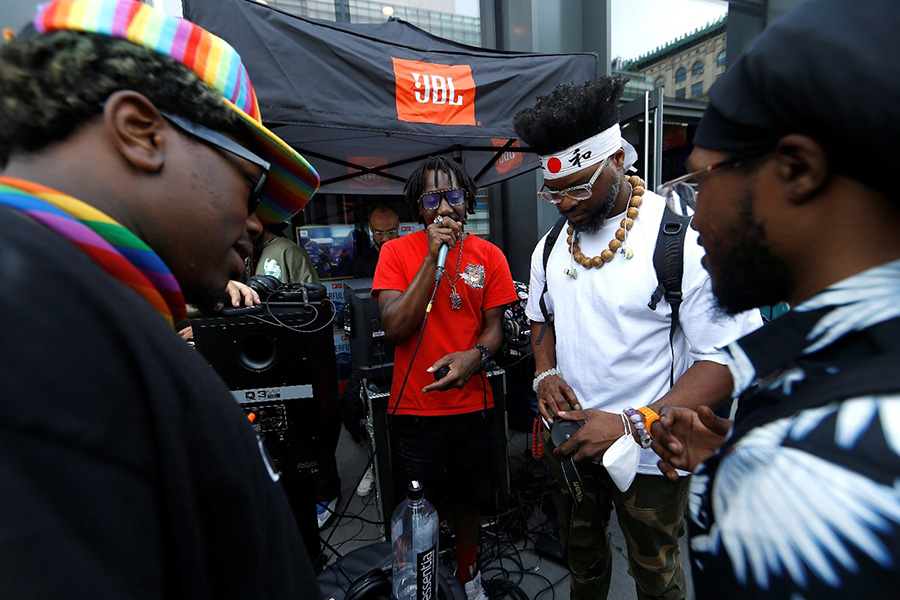 Each year, June 21 marks the celebration of our global music festival, Make Music Day. 2021 marked both Make Music Day's sixth anniversary along with the 75th anniversary of the JBL brand as HARMAN employees spread the unifying power of music through engaging experiences around the world. Thousands of employees representing nine countries and 22 HARMAN locations gathered virtually to make, hear, and celebrate music connection and culture.
Employee Jam Session:
In 2021, HARMAN teams hosted our first virtual Jam Session featuring 68 musical performances by more than 80 employees from around the globe. From solo acoustic performances to highly produced band concerts, our jam session provided a platform for HARMAN team members to connect, share their talents, and be inspired.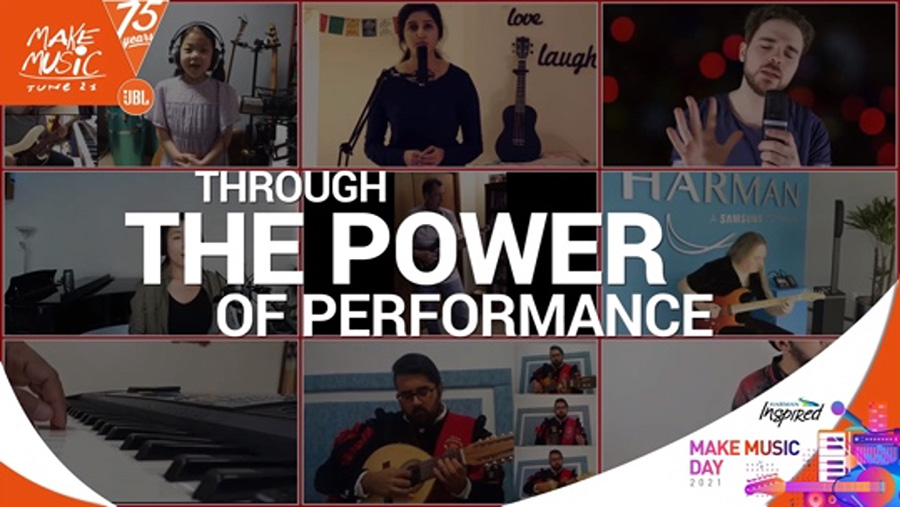 Celebrations Abroad:
HARMAN India employees gathered virtually to participate in Music Mystic, an hour-long event where more than 50 employees performed their favorite genre of music to celebrate Make Music Day. HARMAN Russia joined the fun with a multi-genre venue celebration, including a "Guess the Musical Instrument" employee contest. Russian employees' kids also entered the competition by painting amazing artwork related to music. HARMAN Hungary organized Make Music Day quizzes for their employees, where winners received celebratory JBL swag.
In the U.S., employees celebrated through "Window Serenades." Through this special program, HARMAN employees gathered outside windows at nursing homes across the country to provide patients and caregivers with beautiful concerts in a safe, socially distanced way. At a time when many felt more isolated than ever before, HARMAN was thrilled to bring people together in unconventional ways through the power of music.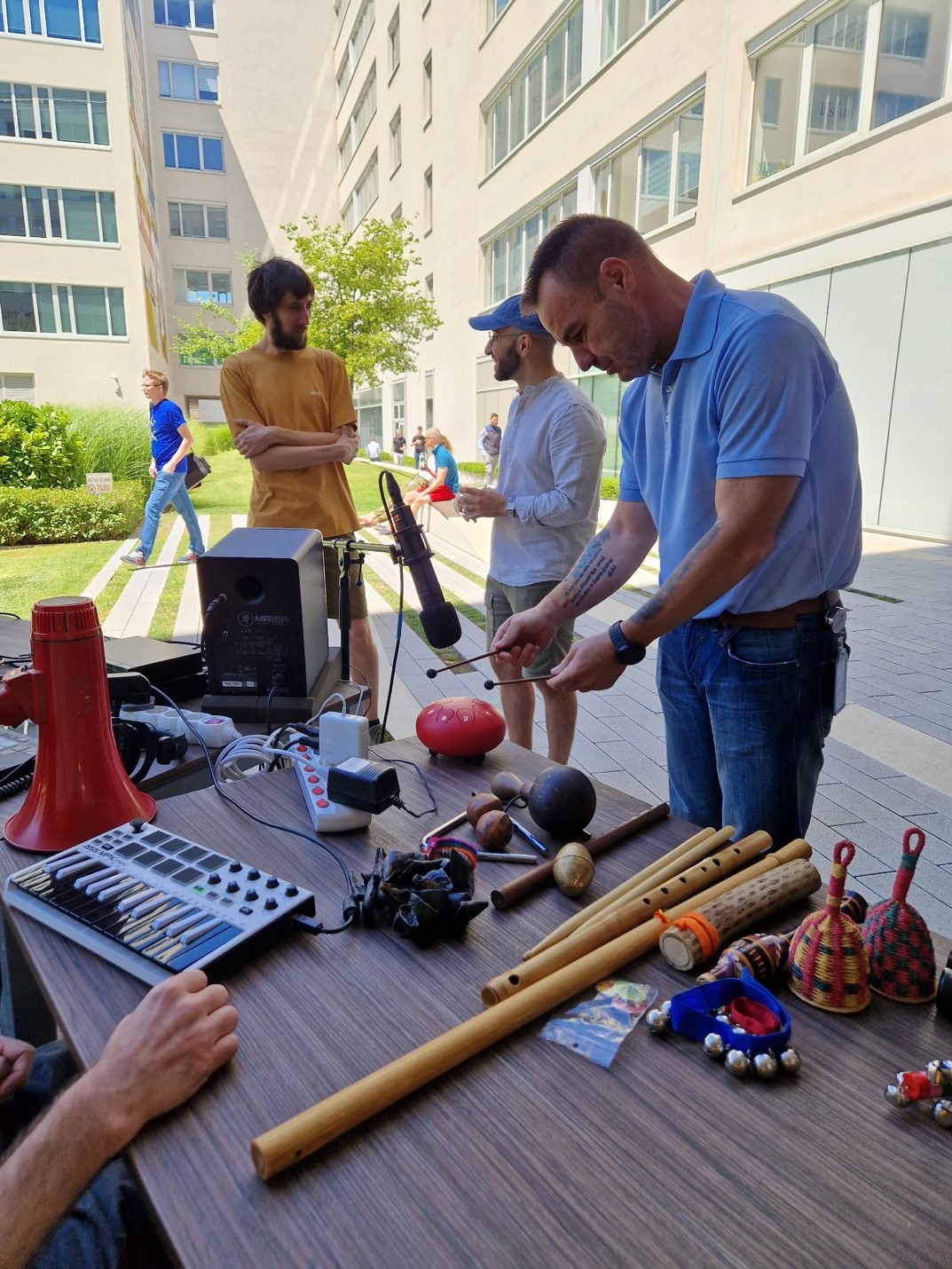 Looking Ahead: Celebrating our Communities Around the Globe
After more than two years of celebrating virtually, 2022 presented the opportunity to gather and make music together with our colleagues and friends in our communities.
In association with the Make Music Alliance, HARMAN Pro equipment powered pop-up Street Studios in cities around the world, allowing people to experience the magic of creating and recording music. We powered 11 Street Studios around the world, including our first-ever event in Poland!
From Novi to Bangalore, many HARMAN locations also held special Make Music Day events where employee bands and friends of HARMAN shared their love of music. Many others shared their artistry and contributed special private performances in honor of connecting the spirit of music.
Downloads
Sustainability Reporting