Diversity and inclusion
Diversity and inclusiveness strengthen our performance and enable us to meet the unique needs of our customers around the world.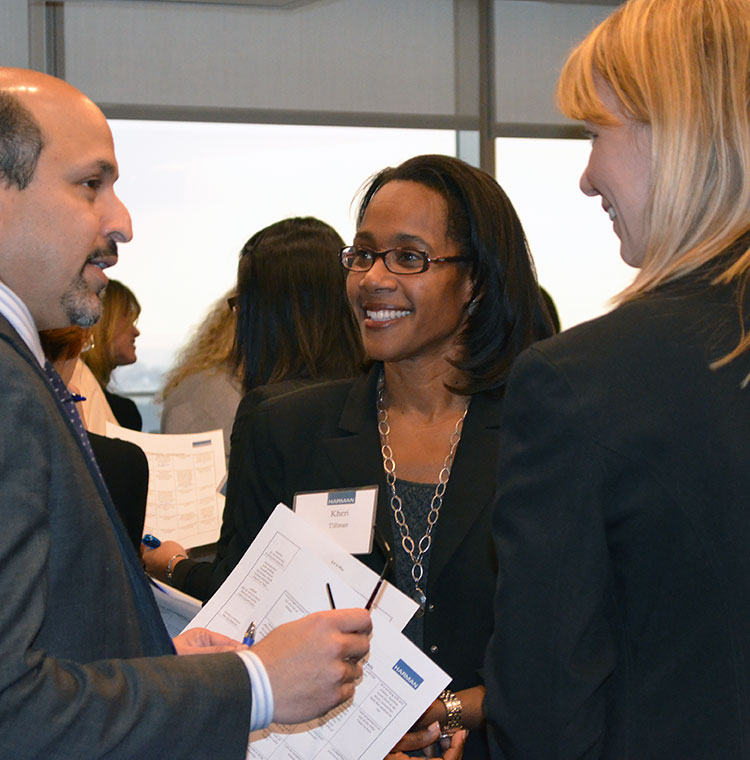 We are a company that wants to win. We recognize the importance of building and nurturing a globally diverse workforce if we are to succeed in the marketplace. Talented people from widely varied backgrounds bring creativity to our organization worldwide. This diversity of cultures and viewpoints can be leveraged for the common benefit of the company, our employees and our customers, enhancing our ability to innovate.
Diversity
In 2013, HARMAN's Executive Committee approved a formal strategy to improve diversity and inclusion across our global workforce. Diversity, in this context, means strengthening HARMAN's environment of fair employment practices with respect to age, gender, nationality, race, religion and sexual orientation.
In FY2014, we formally launched an initiative focused on attracting and developing top female talent: the HARMAN Women's Network. Our goal is to fill 25 percent of all openings at the manager level and above with women. We are pleased to report that 30 percent of our vacancies were filled with women this year, accounting for both new hires and internal movements/promotions.
Inclusion
Diversity is focused on representation. Inclusion is about integration and ensuring we embrace and leverage the different backgrounds and skills of our people. This requires a culture of inclusiveness built on behaviors, policies and practices that respect each person in the organization and their individual talents. Our systems, philosophies and support mechanisms are geared to maximizing the ability of each person to contribute – generating opportunities for both individuals and business growth.