Health and safety
HARMAN is committed to providing a healthy and safe environment for employees, contractors, vendors and visitors.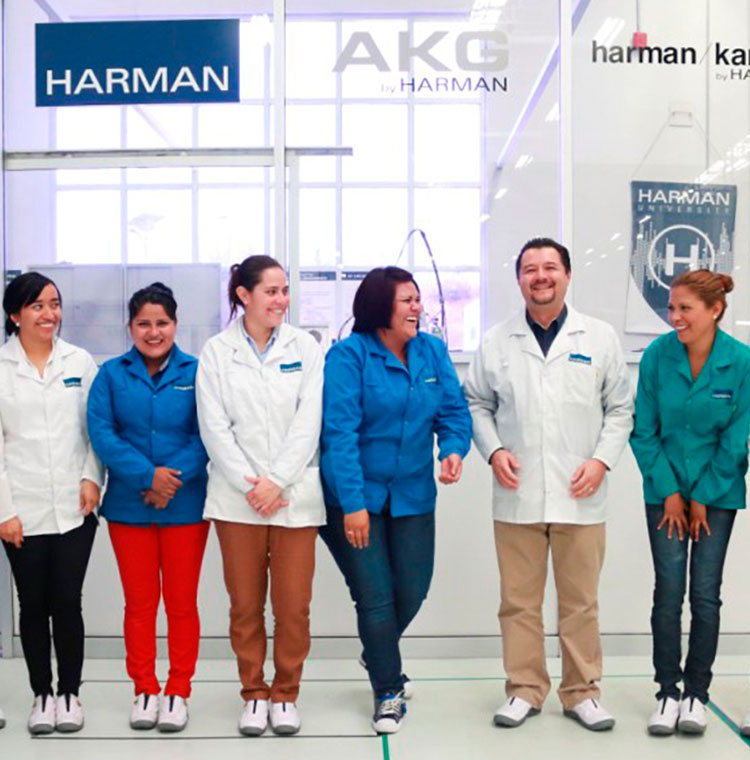 At HARMAN, the well-being of our workforce is of prime importance, both from a safe workplace and a personal health standpoint. For example, our locations in Europe actively participate in the European Network for Workplace Health Promotion (ENWHP) where, for the last five years, we have achieved "Move Europe" partner status.
Our official policies meet rigorous industry and regulatory standards. HARMAN's management approach to employee health and safety is embedded in our TS 16949 (quality management system) and ISO 14001 (environmental management system). It also includes elements of OHSAS 18001.
Empowering employees with their health and safety
Our employees drive our culture of health and safety. We believe that when workers are invested, better outcomes follow. That's why HARMAN has health and safety committees comprising site managers and plant operations personnel to support a positive and safe workplace. Approximately 7 percent of the total workforce – roughly one out of every 14 employees – participates in formal health and safety committees. Their responsibilities vary by location/division and are guided by local labor regulations and requirements.
One innovation that came out of a HARMAN Safety Committee is the "Safety Kaizen" suggestion program, designed to improve safety performance. The concept of kaizen is based on making positive changes on a regular basis, to create continuous improvement.
Under Safety Kaizen, HARMAN employees are encouraged to bring ideas forward to the Safety Committee for review and action. Incentives for winning ideas are determined by the local Safety Committee.
Looking to the future
HARMAN will continue to evolve our policies and practices, aiming to further improve our performance in health and safety. For example, we are currently evaluating workplace mental and psychological stress due to work intensification in an increasingly competitive economic environment.
We're also ramping up and formalizing our efforts to improve employee health. A minimum standard of activities in the field of workplace health promotion is under development for release in FY2015.